Thermal power station Compressor unit in Germany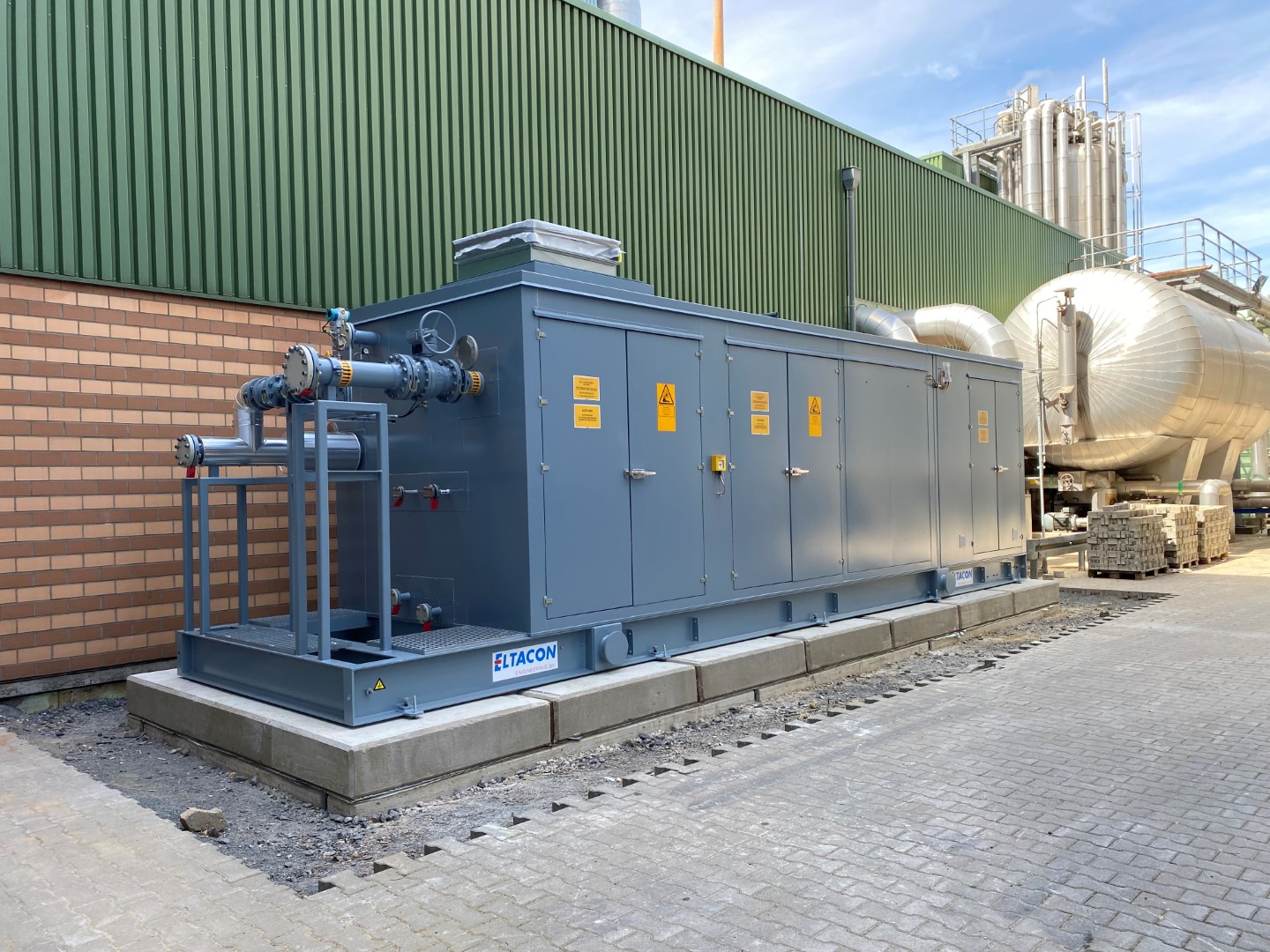 The fuel gas compressor unit will deliver fuel gas to the heat and power gas turbine system for district heating.
To support the goal to be climate-neutral in 2035, Heizkraftwerk Nord has implemented a new gas turbine system for the district heating facilities in Bonn Germany, ready for future operation with Hydrogen.
The compressor unit will boost the pressure up to the required conditions of the turbine. A complete by-pass system is included in case the grid pressure is sufficient for part-load of the turbines. Switching from the by-pass mode or boosting mode is completely automated by the unit control system.
Fire fighting is included, ready for on site VdS certification. There is an attached acclimatized control room, making the complete unit a stand-alone operatable installation independent from the rest of the plant.
The unit is designed according European regulations, with additional requirements acc. DVGW rules G463, G498 and G442.