Eltacon Engineering B.V. delivered two Fuel Gas Treatment Units for a project in Alberta, Canada.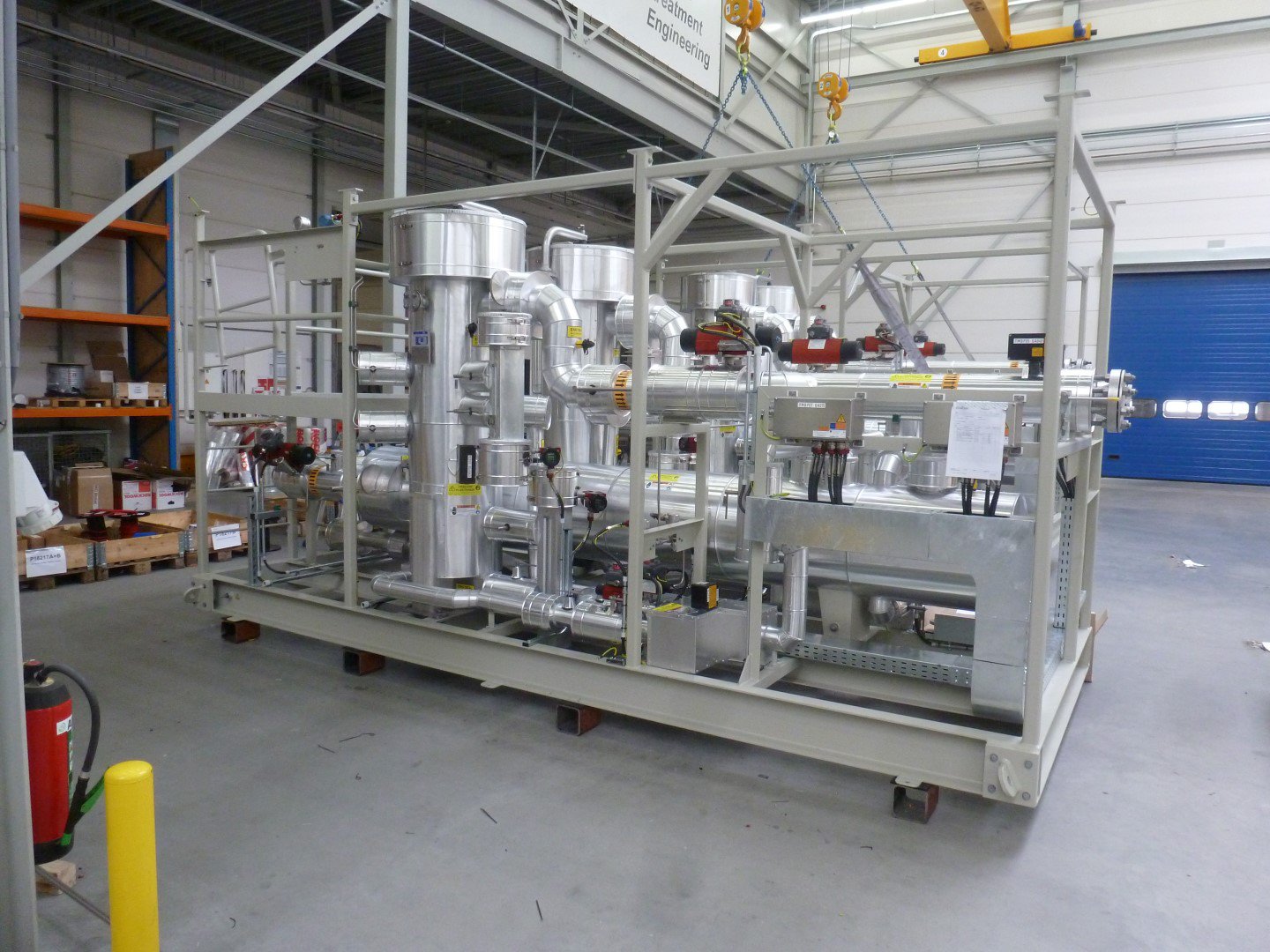 Each Fuel Gas Treatment Unit will be installed upstream a Siemens SGT-800 gas turbine.
To ensure the fuel gas does not contain any moisture the units have two combined knock-out & coalescing filter vessels installed in 2x 100% configuration. This 2x 100% configuration allows for continued operation in case of maintenance work. Switching between the operational and standby vessel can be done automatically by using the actuated isolation valves.
Any moisture and condensate collected in the vessels will be automatically drained and stored in the on skid 200 gallon condensate drain tank.
To cope with the extreme Canadian winter the unit is equipped with a weather protective roof, insulation, heat tracing cable and instrumentation suited for the low ambient temperature. In addition all instrumentation and other electrical materials are suitable for -45 °C.
To comply with Canadian regulations all equipment used is in accordance with ABSA, for all pressure containing parts: CSA B51 Boiler, Pressure vessel and piping code (CRN code), for all electrical components: CSA or ULC, instrument wiring: Tech90 cable.
For more information about Eltacon Fuel Gas Treatment Units please contact sales@eltacon.com.