Gas compressor installations for Argentina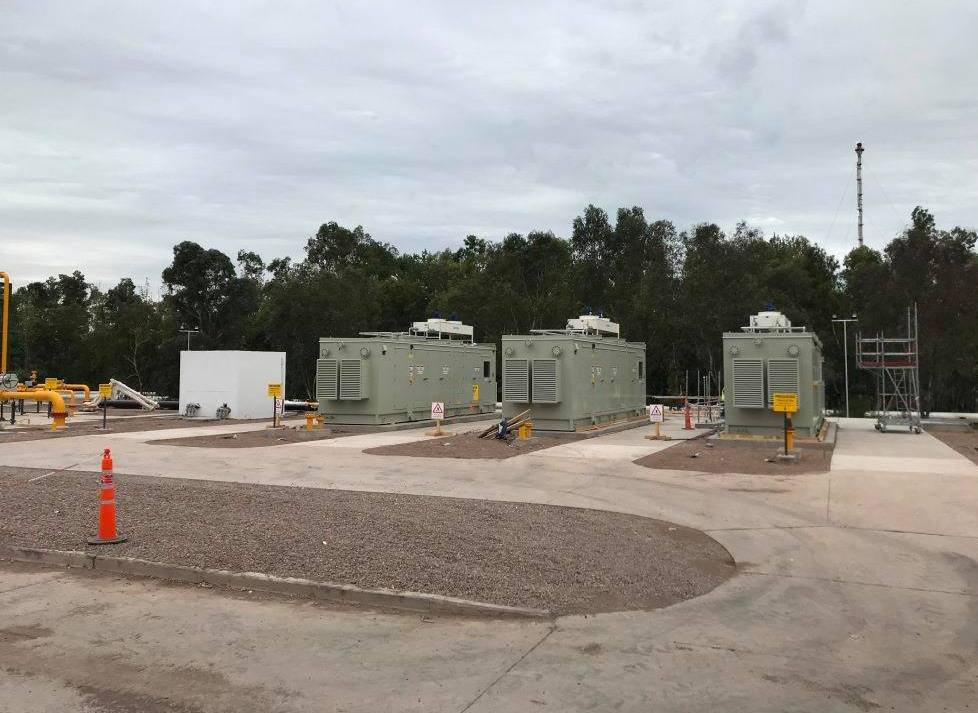 Eltacon engineered and manufactured three Natural Gas compressor installations for the Luján de Cuyo Gas Power Plant in the Mendoza Region, Argentina.
To provide the new SGT-800 industrial gas turbines 24/7 with natural gas at the correct pressure and temperature, Eltacon delivered three gas compressor installations end of 2018. The installations will help to alleviate the power shortages in Argentina and increase the stability of power supply.
The stand-alone gas compressors are each equipped with frequency controlled Ex d/e E-motor for enhanced flexibility, closed intermediate oil and water system, Siemens S7-1500 PLC with touch screen and integrated CO2 firefighting system. To meet the noise requirements all units have an outdoor sound silencing enclosure.
In the current configuration, two gas compressors will be in operation and one is in standby to optimize plant reliability. In case of emergency or maintenance the operators can easily switch over to the third standby gas compressor.
The installations arrived on time on site and are currently being installed on their final location. Commissioning by Eltacon is scheduled later this year.
For more information about gas compressor installations, fuel gas mixing systems or other gas treatment systems, please contact us via sales@eltacon.com