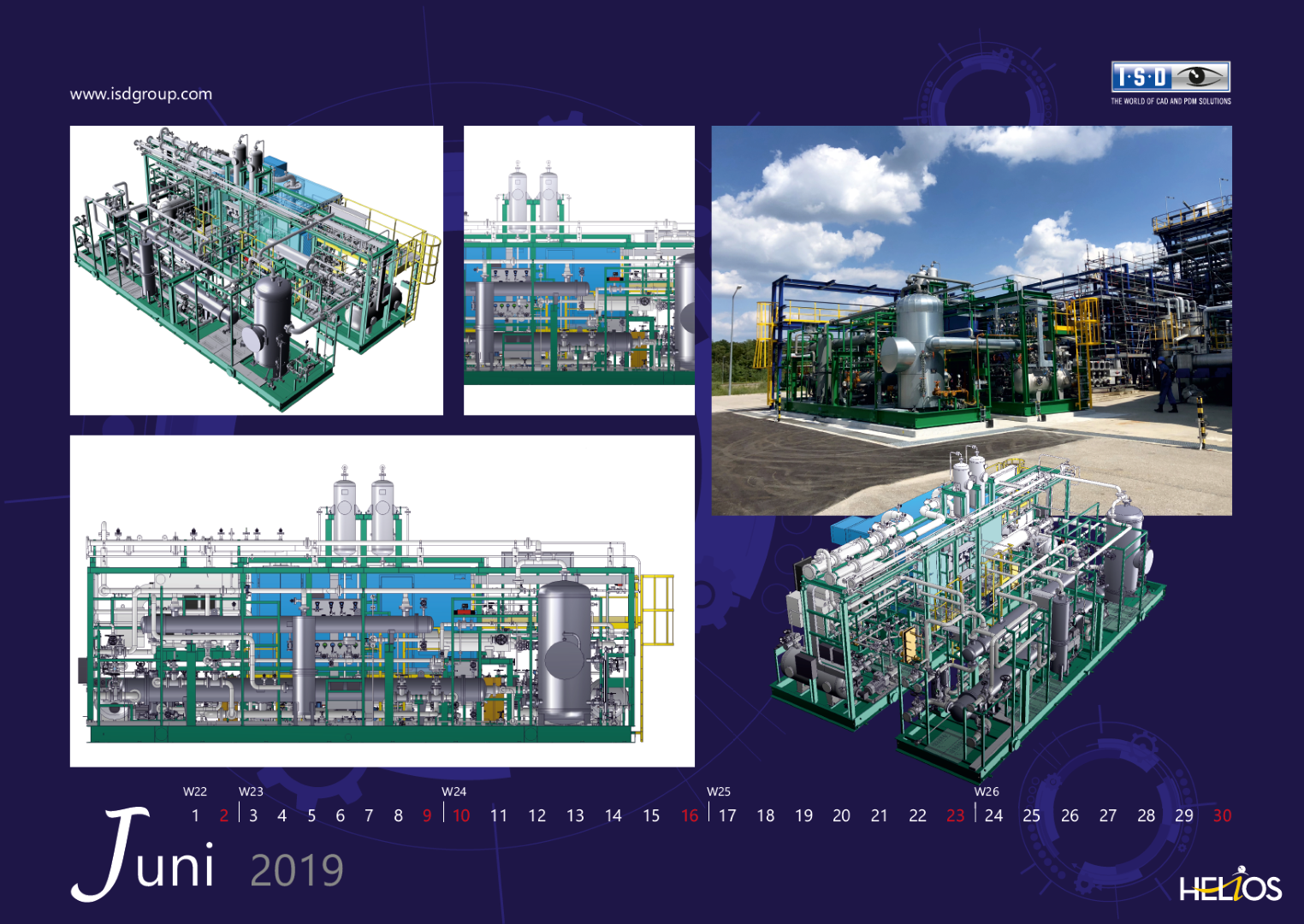 Eltacon Engineering BV has been declared winner of the HiCAD Award 2018 by ISD, the software developer for our 3D design software HiCAD.
Eltacon Engineering BV has started back in 2010 with engineering their Gas Compressor units and Gas Treatment Systems in 3D. After a research period of about half a year, it was decided to start with HiCAD for the 3D engineering. Since then a huge amount of effort is gained, the engineering time for our projects has been reduced significantly and the high quality standard of our company is raised to an even higher level.
Last year Eltacon engineered and delivered a two-stage gas compressor for a hydrogen and nitrogen recovery unit at Dormagen Germany. The 3D model of this unit has been submitted for the HiCAD Award 2018 which is a prize for the most impressive and creative CAD model from HiCAD's core markets Germany, Austria, The Netherlands and Switzerland. Eltacon has been announced as the winner on the 17th of December.