Compressor units and treatment systems for decarbonizing power supply in Germany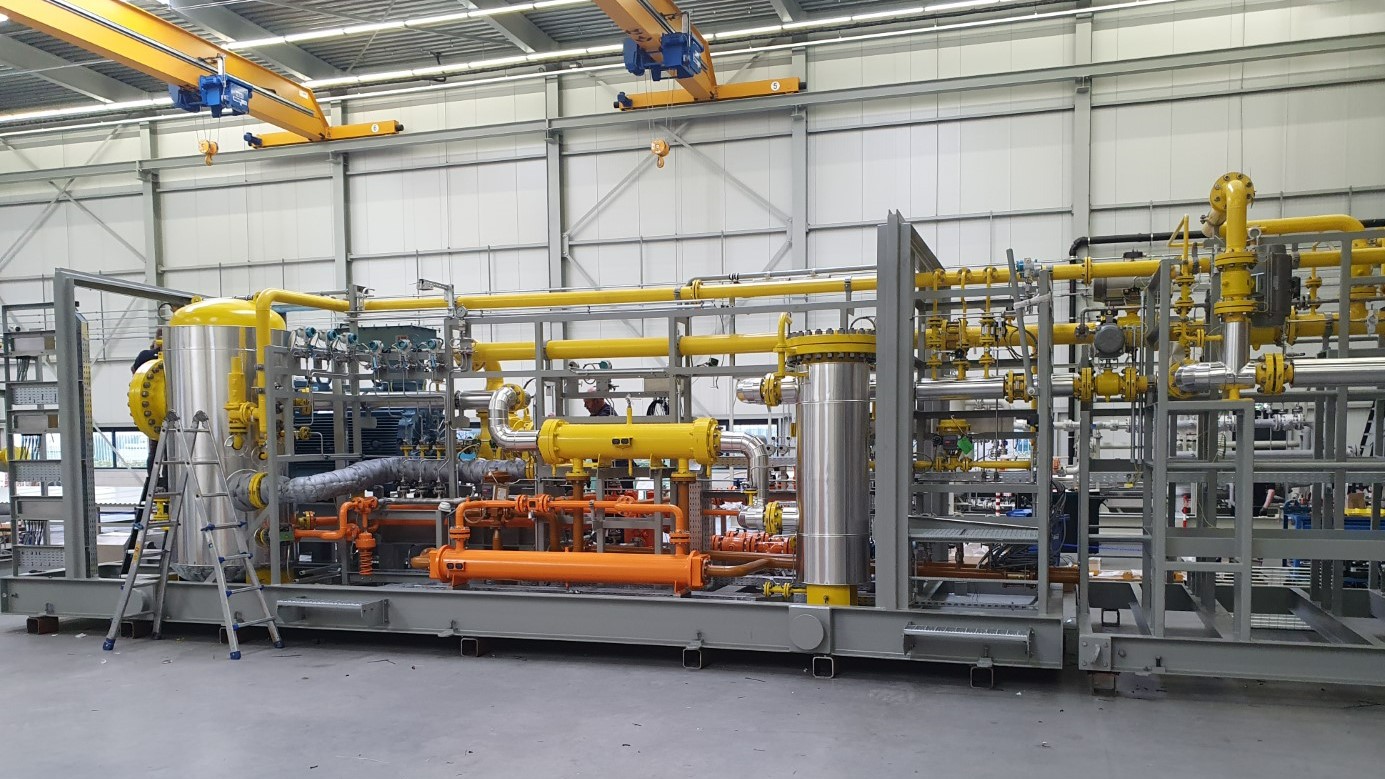 Eltacon delivered the natural gas compressor units and downstream gas and hydrogen treatment systems to supply the conditioned fuel to the turbines.
To be independent of the existing coal fired power plants, a new natural gas (and in the future hydrogen) power plant with combined heat and power technology will be used for electricity and district heat for the city of Leipzig.
The compressor units will boost the pressure up to the required conditions of the SGT's. A complete by-pass system is included (outside the compressor unit enclosure) in case the grid pressure is sufficient for part-load of the turbines. Switching from the by-pass mode or boosting mode is completely automated by the unit control system.
The unit is designed according European regulations, with additional requirements acc. DVGW rules G463, G498 and G442.
The units are currently installed on site and will be in operation on natural gas by the end of this year, with steps switching to a higher hydrogen concentration to reduce the carbon emission. The long-term goal is to operate the facility with up to 100% hydrogen.