Natural Gas Conditioning Station for Germany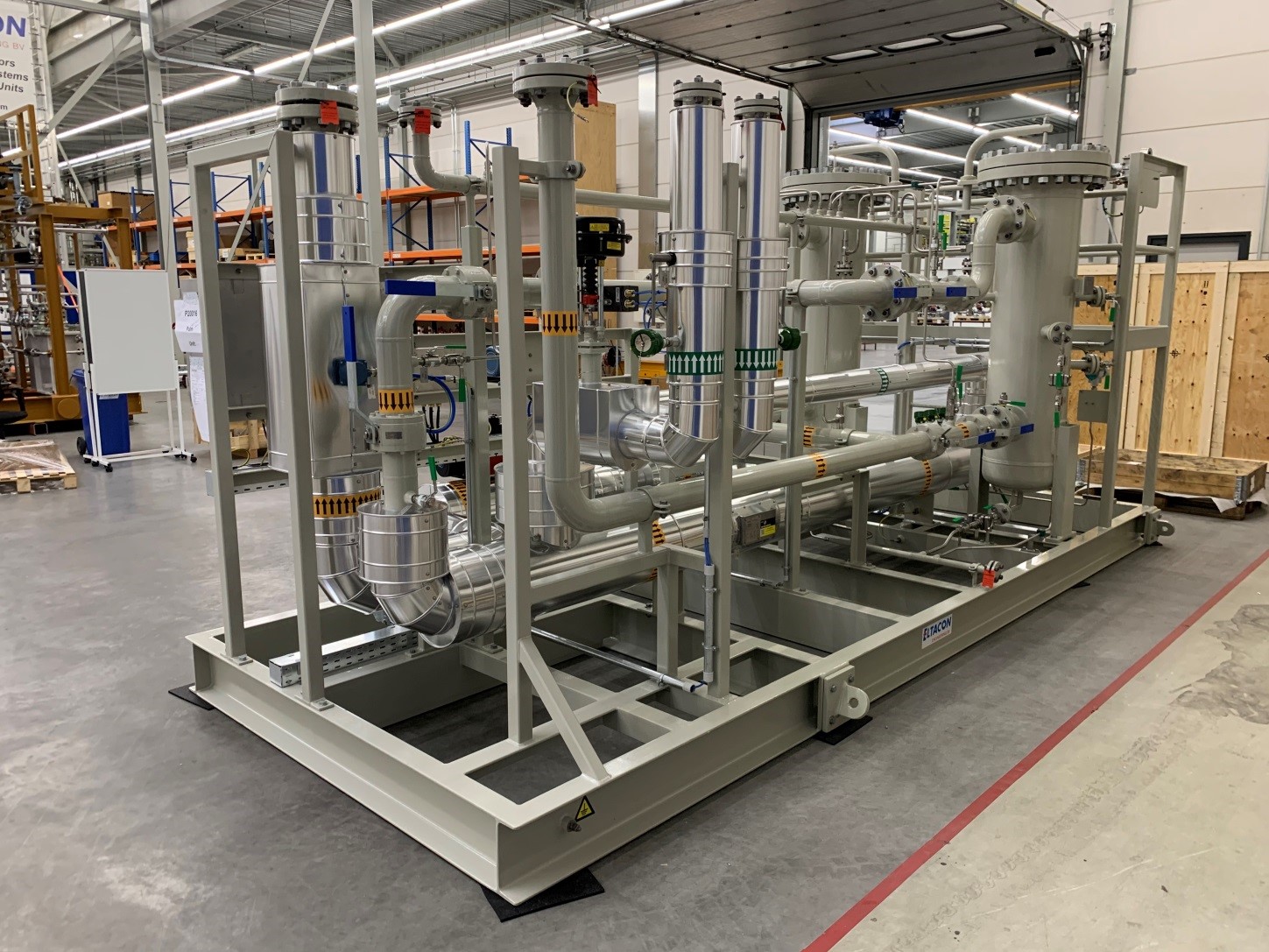 Eltacon engineered and manufactured a natural gas station for installation in Germany, designed and build according to the European regulations.
The natural gas conditioning station is installed at a power plant, upstream of a gas turbine. The gas is filtered and heated to the required temperature. Heating of the natural gas is done with hot water in a double tube heat exchanger.
The incoming gas is cleaned in a two stage knock-out coalescer filter. The second step is to heat up the gas to a constant temperature of 65 °C. The heating is done with a double tube (safety type) heat exchanger with hot  water coming from the power plant. The double tube design is based upon a tube within a tube. By doing this there is a safety barrier between the water system and the gas system. At the outlet of the unit the gas temperature and gas flow is measured. The temperature of the gas is controlled by a temperature control valve in the water system.
Due to the limited space around the unit the design is very compact and the inlet and outlet connections are placed vertically.
For more information about  gas conditions stations, please contact us via sales@eltacon.com