Onshore gas booster compressor for barge-mounted power plant.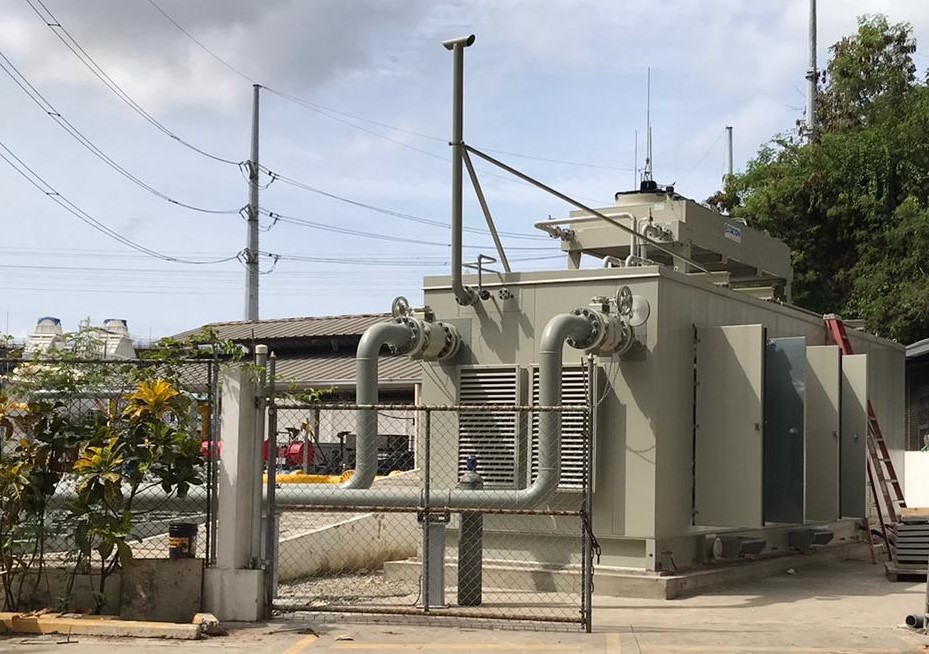 The Eltacon compressor unit provides fuel gas to the Estrella del Mar III project, which features a 145MW combined cycle power plant.
The SeaFloat barge-mounted power plant contains of 2x SGT-800 gas turbines (and a SST-600 steam turbine) and provides a mobile and flexible delivery of power at high efficiency in the Dominican Republic. The fuel gas will be provided from onshore LNG facilities. The current pressure is not sufficient for the barge and therefore requires additional gas boosting.
The inlet pressure fluctuates from 19 to 48 barg where 34 barg is required at the GT. The gas booster compressor will compress the fuel gas, based upon the demand from the barge and available inlet pressure. In case the inlet pressure is sufficient for the barge, the compressor unit will automatically shut-down and remains available for operation in case the inlet pressure drops.
The stand-alone compressor unit is equipped with an attached control room, water mist fire fighting and a top mounted dry-air cooler.
The compressor unit will be accompanied by supplemental upstream filtration to avoid any ingress from the upstream LNG pipeline will disrupt the system, as well as a safety coalescer filter skid upstream the GT's.
On the barge itself Eltacon has provided a fuel gas performance heater to increase the temperature of the gas, boosting the efficiency of the GT's.